Avon Valley Adventure and Wildlife Park Embraces a New Chapter: From Wildlife Park to Extraordinary Events Hub.
In a strategic move indicative of the changing landscape post-COVID, we at Avon Valley Adventure and Wildlife Park have decided not to renew our zoo licence. This bold decision reflects our commitment to adapting our business model to better align with the evolving needs and preferences of its patrons in the vibrant Bristol, Bath and North Somerset area.
Adapting to a Post-COVID World
The global pandemic reshaped the way businesses operate, especially those in the leisure and entertainment industry. We recognised the need to reassess our approach in order to remain relevant and thrive in the new normal. Our decision not to renew our zoo licence is part of a broader strategy to redefine the park's identity and focus on what we do best.
Finding Our Niche Amidst Bristol's Outstanding Attractions
The area boasts an array of exceptional attractions, from Noah's Ark Zoo Farm to Longleat Safari Park and the Bristol Zoo Project. In an area rich with such renowned wildlife and conservation hubs, we have chosen to carve out a distinct niche for ourselves. Rather than competing directly with these outstanding attractions, our focus is shifting towards providing extraordinary events that captivate audiences and create lasting memories.
Excelling in Extraordinary Events
Avon Valley Adventure and Wildlife Park has long been known for its ability to host outstanding events, and this move allows us to amplify our strengths. The Pumpkin Patch, FEAR Scream Park and our Christmas events have all seen exceptional growth year on year, bringing tourism and employment to the area so the park will now serve as a premier events hub. The transition aligns with the park's commitment to delivering unparalleled experiences for visitors.
Animals Remain an Integral Part
While the zoo licence may not be renewed, the park will continue to offer opportunities for guests to interact with resident farm and small animals, including our nursery and pre-school children who visit them all daily.  This decision emphasises the importance of fostering a connection between children and animals in a more intimate and educational setting.
Transition of Resident Animals
As part of the transition, some of the resident animals that required a zoo licence have found new homes at other attractions or with private keepers. This thoughtful process ensures the well-being and happiness of these animals while allowing us to concentrate on our new vision.
Merlin the Eagle Owl has moved to Animal Land at Crealy Adventure Theme Park and Resort in Devon where he has happily settled in alongside the resort's other owls and he has been meeting guests already.
Bobbin the Barn Owl has moved to an experienced private keeper in Devon alongside another Barn Owl.
The meerkat mob moved to Greenacres Animal Park in Wales to live alongside their existing older mob.
Sammy the meerkat has moved to Swithens Farm in Leeds and has settled in beautifully and stealing everyone's hearts there as she did here.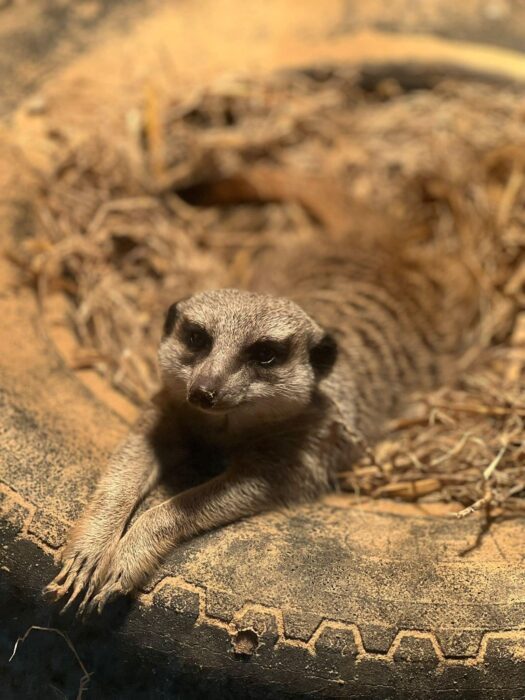 Looking Ahead
Our decision not to renew our zoo licence marks a significant milestone in our evolution. By embracing a future centred around extraordinary events the park is poised to thrive in the dynamic landscape of Bristol, Bath and North Somerset attractions. In 2024 the park will be celebrating its 35th year and a rebrand of the business where it will then be known as Avon Valley.   The focus on providing unique experiences ensures that Avon Valley will remain a beloved destination for locals and visitors alike. As the park adapts to this exciting new chapter, the promise of unforgettable moments and meaningful connections continues to be at the heart of its mission.
Our Christmas events launch on December 1st. Find out more by visiting  https://avonvalley.co.uk/services/avon-valley-christmas/