Working with Us
At Avon Valley, we are committed to providing our visitors with an exceptional experience.
Our core values are built around Happiness & Laughter, Honesty & Fairness, Trust & Respect, and Hard Work & Focus.
By embodying these values, we believe that we can exceed the expectations of our visitors and make their day with us truly memorable.
We encourage our team to have fun at work and be themselves. We are not a big corporate entity, and we value the individuality of our staff. If you can bring a smile to our visitors' faces, tell jokes, and be silly while providing excellent service, you will make their day even better!
Honesty and fairness are also vital values at Avon Valley.
We expect our team to be honest in all their dealings with visitors and colleagues. If something is not working right, speak up, and if you need help, please ask for it.
We trust our team to look after our visitors and treat them well.
Respect is critical, and we expect everyone to treat each other with respect and professionalism.
Our team's hard work and focus are essential to provide the best experience for our visitors.
We expect our staff to prioritize visitors at all times and give them their undivided attention. Our team members are an integral part of our visitor's experience, and they can make it fantastic by providing excellent service. We offer a variety of jobs at Avon Valley, from hospitality to train driving, and we make sure our staff are in roles they enjoy.
We also offer competitive pay rates, including holiday pay, and bonuses for outstanding customer service.
We have won several awards and we are committed to continuing to provide excellent service. We are looking for outgoing and friendly personalities to join our team. If you enjoy chatting with new people and are adaptable to different situations, we would love to hear from you. You must be able to get to Avon Valley, and we expect you to be on time and ready to provide exceptional service. If you share our values and can provide excellent service to our visitors, we would love to have you on board. Let's make Avon Valley the best adventure and wildlife park in the UK!
Job Titel – Seasonal Park Rangers
Location: Avon Valley Adventure & Wildlife Park, Bristol
Hours: Part Time, flexible hours, including weekends and school holidays
We are looking for HAPPY and Confident people to work at Avon Valley Park, a family-run tourist attraction between Bath and Bristol.
Interviews take place via Zoom. 
Located just off the A4, with a regular bus service running nearby. The Park offers great opportunities to expand your skill set and a really friendly and fun team to work alongside.
We are looking for fun outgoing staff to join our amazing team. Customer Service is at the forefront of everything we do, along with ensuring visitors to the park feel valued and welcomed with a cheer. Whether you are looking for some extra work at the weekend, are at school looking to earn holiday money, university needing to earn money outside your studies or fancy a change in career we have something for you!
WHAT WE ARE LOOKING FOR
We pay competitively, which is much more fun than bar work or stacking shelves! If you an acting student, we even have work available for you to join our events and entertainment team.

No day is the same at Avon Valley! We rotate all the jobs though-out the day so you always have a different role in the afternoon!
After attending a group interview, we will invite you to attend a one-day trail day, where you will shadow a team member, allowing you to see if you like the work!
All being well, we will then invite you to work and put you on the next possible first-aid course for FREE!
Other training opportunities are available!
We currently have vacancies for:
Park
Rangers
sessional contract 5 days a week (where the fun never stops)
We are currently looking for energetic and fun people to be Park Rangers to help us provide the best family day out experience with family-friendly activities and events.
There is never a boring moment when working as a ranger. Your main duties are varied and expansive, from supervising our indoor and outdoor play equipment, welcoming guests as they arrive, working on tills serving guests or just going crazy with our in-house events team!
You will be multifunctional throughout the park and provide a helping hand wherever it is required.
5 day a week school holiday contracts, flexible contracts and weekend contracts are all available.
We are looking for fun and energetic team members to assist in delivering a family-focused day out to our visitors.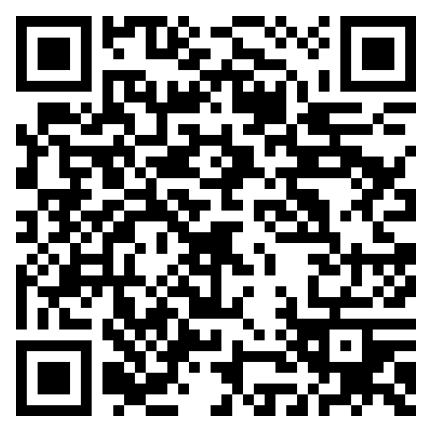 Part-Time Entertainment Lead 'Head of Fun' 
Job Title: Part-Time Entertainment Lead- 'Head of Fun'
Location: Avon Valley Adventure & Wildlife Park, Bristol
Hours: Part Time, flexible hours, including weekends and school holidays
Salary: Competitive
Avon Valley Adventure & Wildlife Park is looking for a Part-Time Entertainment Lead to plan and lead all entertainment activities at our park during weekends and school holidays.
Responsibilities:
Develop and implement a comprehensive entertainment program that appeals to a range of ages and interests

Plan and lead all entertainment activities, including shows, games, crafts, and other activities

Work with other departments to ensure seamless coordination of activities and events

Create and manage budgets for entertainment activities

Ensure a high standard of customer service is maintained at all times

Maintain health and safety standards for all entertainment activities

Keep up to date with industry trends and make recommendations for improvements
Requirements:
Proven experience in entertainment planning and leading activities

Excellent communication and interpersonal skills

Strong organizational and budget management skills

Ability to work independently as well as part of a team

Flexible schedule, including availability on weekends and school holidays

Passion for providing exceptional customer service

Experience in a wildlife park or outdoor entertainment venue is a plus
If you're passionate about creating unforgettable experiences for guests and want to join a dynamic team at Avon Valley Adventure & Wildlife Park, we want to hear from you!
Fear Avon Valley Scream Park Ops Staff
(2021 Best scream park in the UK winners) is a premium Halloween event run over 13 nights in October; we are looking for enthusiastic and mature staff to help the operations team for this event. https://www.fearavonvalley.com/
Get ready for #ABloodyGoodNight this October! Voted the UK's Best Scream Park for the second year, FEAR at Avon Valley Scream Park launches its biggest season yet with an epic thirteen nights of frights.
2022 SCARE AWARDS
Winners
Best Experience – Malefica
Best Scream Park UK – FEAR Avon Valley Scream Park
Nominated
Best Set & Design – Malefica
Best Costume & Makeup – Malefica
Best Entertainment – Stage and Fire Shows at FEAR Avon Valley Scream Park
You MUST be able to work AT LEAST 11 of the following Dates = (Training Compulsory*),
*Training Night – 9th Oct
*Preview Night – 10th Oct
13th, 14th, 20th, 21st, 22nd, 24th, 25th, 26th, 27th, 28th, 29th, 31st October 2023.
Time – arrive 5.30 pm – depart 11.50 pm
Wage £10 per hour
To get through to a Zoom Interview, you MUST add the word 'I love Chunk' into your cover message.
You need to be –
Excellent communication skills.
Enthusiastic, resourceful and proactive.
Physically fit and healthy.
Genuine, friendly and approachable.
Active team player.
Flexible approach to job roles.
Extremely supportive to participants.
Good standard of English.
17 years of age or over.
The job will involve the following–
Dealing with the members of the public.
Batching the public into groups ready to move through the attraction.
Working as a small team (the maze entrance team is made up of two people).
Operating Side Stalls/ attractions – full training will be provided
Operating Tills – Merchandise Stalls/ Photography Stall
Deliver a scripted safety briefing from memory to the public.
Interact with the security and management teams.
Work closely with the actor team and communication with the show caption for your attraction.
Conducting opening-up and close-down checks.
All training will be provided.
Job Types: Temporary contract, Freelance
Schedule:
6-hour shift from 6pm
Night shift
Weekend availability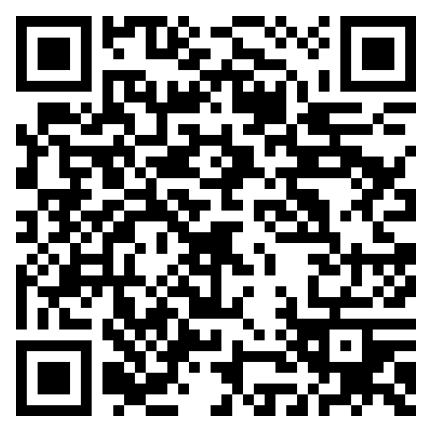 For other Fear Jobs, Please click here – https://www.fearscreampark.co.uk/plan-your-visit/working-with-us/