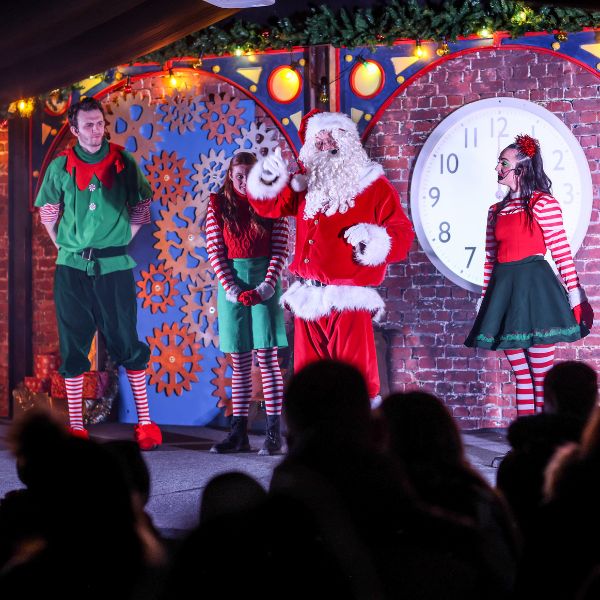 The Santa Show
NEW Show for 2023! When Santa is in town you're in for a BIG surprise so have your wishes at the ready and join us for a family show jam-packed with festive fun and full to the brim with mince pies and mischief.
After the show follow the tree lined route to Santa's beautiful cabin where he will present you with a 'golden ticket' to choose your own gift from the toy factory.
Select the time you would like to see the Santa Show and enjoy a full festive day in the park.